For the project facefacade, Emma Wessel created an autonomous design scenario which serves as an inspiration for the optical market. Emma's starting point are existing shapes or frames - she hijacks the designs of others to reshape them and add new meaning. It resulted in six optical designs based on six different characters that are all alter egos of the designer. The characters are all imaginative and playful, they can transform your current state of mind in a split second to match their mood. They are seeking for good experiences, engaging in fantasy and have a naivety that makes it possible for them to wonder.
"Tomorrow I will be archiving and collecting today"
Archiving the eyes that saw the past by stacking, glueing and binding it onto my face, I'll become nostalgia in the future.
I am a collector of retro typologies. Grasping back to times that are familiar and comfortable to me and nurture them again.
I am not interested in reality, I just want to be wonderful. I am a dreamer, who dreams with her eyes wide open.
Full of wonder I feel like I crossed an invisible line and come to that place where being naive and introvert is my mindset.
Playing around with reality and imagination, I enter a Garden of Eden and blind myself with flowers…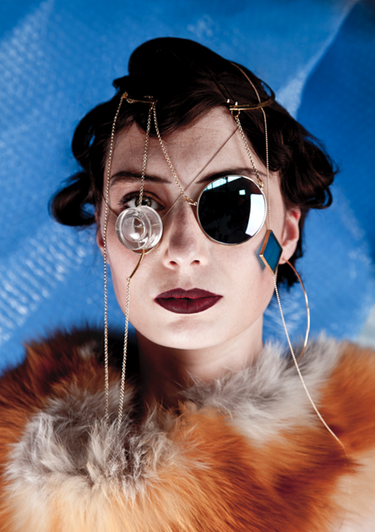 "All the tings that feel good for me, could not possibly be bad for me."
I am a pleasure-seeker, I flaunt around with my ornamented body. Embellishments are my functional tentacles to search for new experiences that will indulge me.
My luxurious tools are an extension of my view, improving my sight and only seeing beauty and bliss around me.
"What you see, is what you get"
All materials around me I want to observe and understand, no complicated technologies or sleeves that hide the hands of the maker.
I seek for a new ornamental order, one that shows a new aesthetic. An aesthetic that is decorated by efficiency.
I am a builder of my own surroundings and by doing so I create an appreciation of the things I have around me.
"In a bit I will be the sweetheart again, but first let me be naughty."
Hi there, don't look so weird! I am just drawing a bit on me and the boring curtain, let me make it nice for you. I know I'm not supposed to, but I have a trick up my sleeve, I am two-faced.
I play around with my face and nobody will know it was me. I will hide for the grown-ups by turning around my funny glasses…
Hi there, are you still recognising me?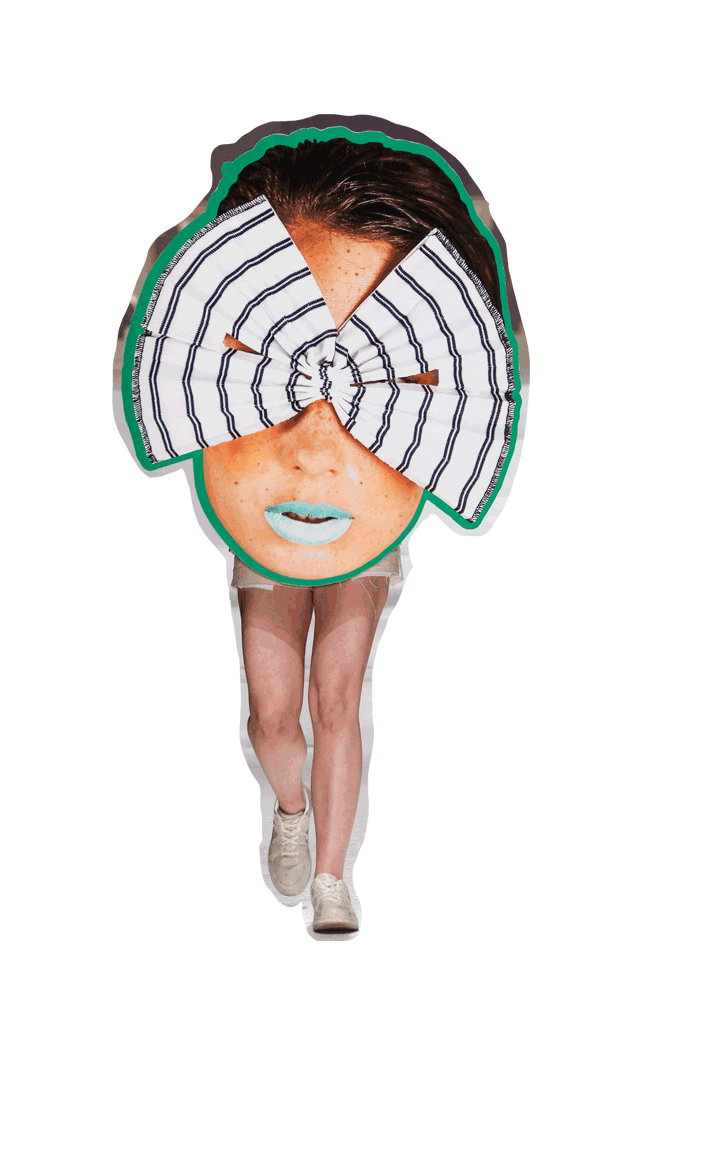 "My Face becomes the pedestal for the object and the object becomes the character"
My face is the most recognisable thing about me. Quick! Cover it, hide it!
Now her body and the object are blending and become extensions of each other.
Making use of patterns and colours as a way to camouflage myself and blend together with my surroundings like I am a part of it.
Credits:
 
Design: Emma Wessel
www.emmawessel.com
Art-direction: Ekaterina Galetski & Emma Wessel
www.ekaterinagaletski.com
Film: Jian Da Huang
www.jiandahuang.com
Music: Raven Tenner
www.raventenner.com